About Us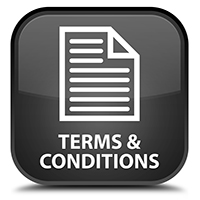 This is my "About Us" page, which will give you some quick background on me as both a poker player and as a writer. I hope to give you insight into the background and history of poker, as well as give you some great reviews and analysis of some of the best poker rooms in the world as well.
Though I go by a number of different names in the world of real-money poker, you can simply call me TJ. I've been playing online poker for real money for well over a decade. I've only recently started to write down my experiences with Internet poker play at this website as a way to celebrate my successes, document my struggles, and share the entertainment value of the world's favorite card game as it's played online.
I'm no poker pro, but I'm certainly no slouch. I haven't gotten rich playing Texas Holdem and Omaha on the Internet, but every now and then I fatten my wallet thanks to a run of luck combined with my years of poker experience. In other words, not only have I had a blast with my hobby, I've been able to buy my beautiful wife some pretty baubles from time to time.
There's no real secret to it – if I could learn the basics of the game and turn it into a profitable way to pass the time, so can you. I don't have any special skills, a particularly outstanding memory, or the brains of an academic. Hopefully people can read along as I write about my experiences playing Internet poker games and decide to jump into the hobby, too. My goal is to make playing a card game on your computer over an Internet connection (placing real cash bets) less intimidating.
As I near retirement from a career in the postal service, the idea of running a blog and website dedicated to my favorite hobby has become more than an unchecked box on my Bucket List. It's actually doctor's orders, suggested as a way to keep my memory sharp, keep my hands and my brain busy, and as an outlet for life's little vicissitudes.
I'm brand-new to blogging and web design, and I'm totally open to any suggestions or questions you may have, so please feel free to comment as you read. I'm new at this, and I'm sure there are poker players and bloggers out there who can help me turn my time at the virtual poker tables into something that's not just fun to read, but actually informative and instructive for people considering grabbing a seat at an Internet ring game or tournament.
I'm TJ, your new online buddy, and a long-time internet poker player. Maybe we'll cross paths online some day – just don't take it personally if I walk away with some of your chips.