Recommended Reading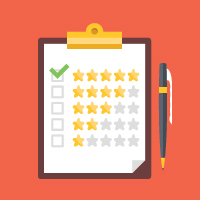 Here's a short list of a few of the websites/poker references I've found most helpful in my pursuit of poker dominance. I'm sharing these with no expectation of compensation – in other words, I'm just showing you some pages that have helped me along the path toward making smart real-money online poker bets.
I'm not accepting any link submissions or requests, just showing off my favorite sites related to poker. Please don't request that I add your link to my page; I'm pretty happy with this little list, and I just plain don't have time to dig through link submissions.
Entropy & Poker – I've always been a closet academic, even though I barely graduated high school. This article applying the basics of the laws of physics and entropy to simple poker play is the perfect way for the secret nerd inside of me to learn about the game I love.
Basic Poker Rules – A very basic intro to five card stud. You won't find much of this particular variant played for real cash wagers online, but learning this simple poker variation is a good first step to learning more complex games.
A Simple Game to Play – This short and very casual introduction to the basics of playing Texas Holdem online written by a student at the University of Florida is about the best breakdown of the advantages of playing real-money poker online I've ever come across.
The Role of Skill vs. Luck in Poker – An academic paper from students at the University of Chicago examining the two greatest forces in Texas Holdem (and all other games of skill): luck and acumen. For the brainy poker set, this short paper has the numbers and sources to back up what role skill and luck have in poker ability.
Gambling Addiction – I've never personally had a problem with my online betting, but I'd feel remiss if I didn't include a link to a page answering questions about problem gambling. This resource, from the Illinois Institute for Addiction Recovery, does just that. If you think your online poker real-money game is having a negative effect on your life, this resource will assist you in finding help.